Home > Featured News Item > Natspec Highlights January 2021
It's been a tumultuous month for those in education, with specialist colleges adapting to changing regulations. These highlights cover some of the many ways colleges have adapted to a third national lockdown in England. Students and staff continue to be resilient, trying new things and finding some benefits in the new way of working. We also have a story from Portland College about setting up a COVID-19 testing programme – we know from speaking to colleges that over 90% of colleges are now regularly testing staff. Some staff and students have also started receiving vaccinations, which we hope heralds a return to safe, face-to-face learning for as many students as possible. To enable this, we have been lobbying for the formal inclusion of specialist school and college staff on the vaccination priority list.
Contents
---
Specialist colleges featured in Katie Price: Harvey and Me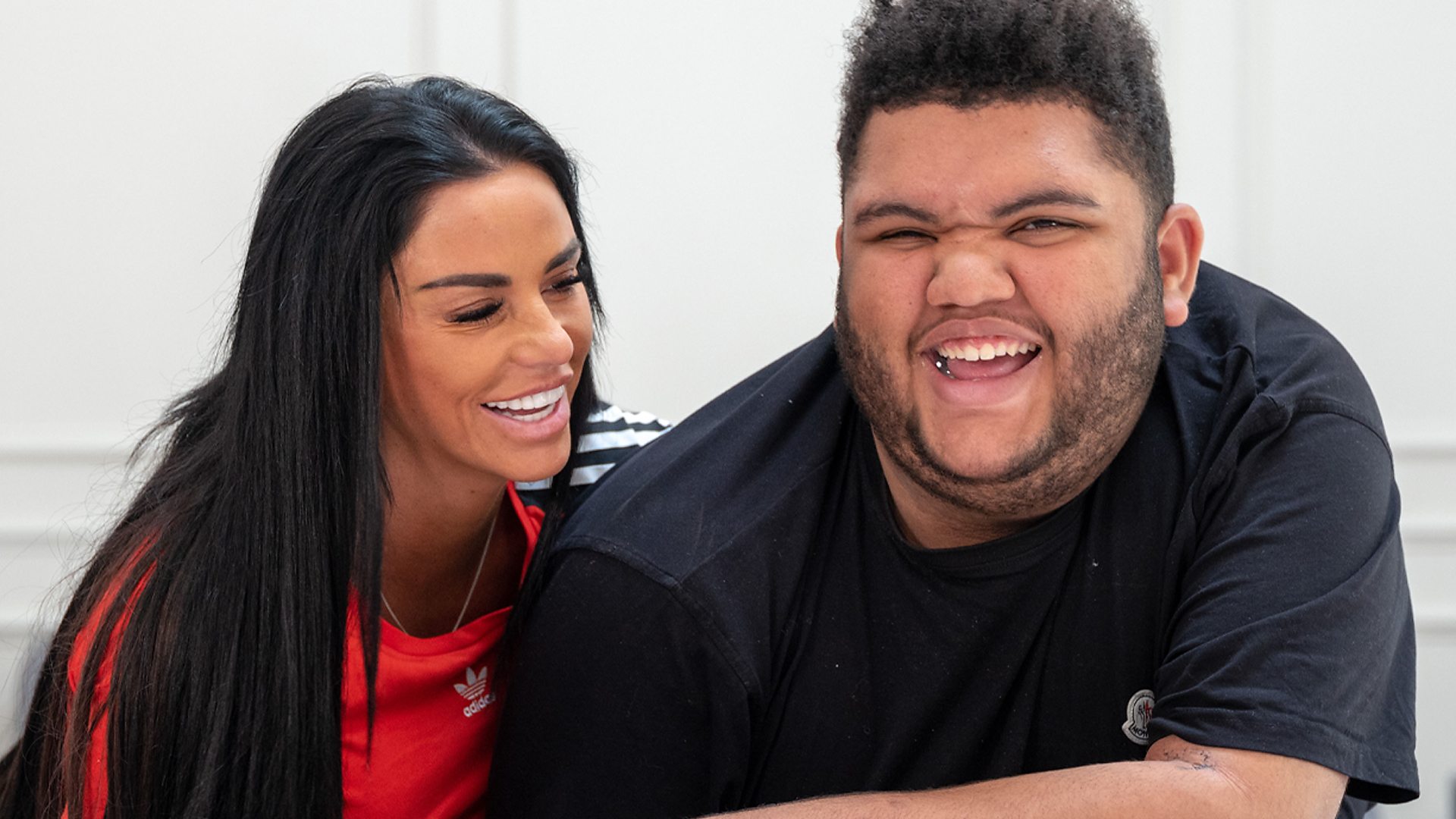 A new documentary from BBC One, about Katie Price and her son Harvey, features the difficulties faced by parents and young people upon transitioning from school to college. In the documentary, Katie and Harvey visit two specialist colleges – the Orpheus Centre and National Star College – to find a college that suits him. The programme also showed Katie using the Natspec website to look at specialist colleges across the country.
---
Loving the bubbles at Sense College Loughborough!
After the first lockdown in 2020, Sense College Loughborough knew that the start of this academic year was going to feel very different. Keeping students and staff safe was the priority, so staggered start and finish times were introduced, external work placements became limited, review meetings were moved online, and the bubbles were created. While they knew they would miss seeing everyone around the College, and nothing could replace the usual lively atmosphere as you walk through the front door, the new ways of working have also brought so many unexpected benefits!
Better Relationships
Each bubble sees the same staff members and students throughout the week, so everyone is getting to know one another better than ever. Students have already formed strong new friendships within their bubbles, and staff have been able to work consistently with the same students each week, and put in place even more effective support strategies.
New Opportunities
As much as this period of time has put a stop to so many usual activities, it has also provided an opportunity to try new methods and techniques. The college Mobility Trainer has not been able to access the community or public transport in the same way as before. Instead, the Media Hub and Mobility teams have joined together to invent new opportunities for our students, including the creation of virtual reality apps and films which focus on road safety and stranger danger.
Workplace Environment
Students in the Vocational Bubble have really enjoyed the new setup at College. In their new base room, the students have their own desks and spaces, and have said they feel more 'grown up' in the office environment.
Even when college opens up again, so much learning has taken place that Sense College Loughborough will take forward to the future.
---
Thinking outside the box at Cambian Dilston
With all the lockdown restrictions, staff at Dilston College have been imaginative, thinking outside the box on how to make activities outside the college happen.
The students have had great fun accessing and engaging in a full programme of remote learning with the support of two dedicated tutors. Students have been given timetables to follow from home with a wide range of activities including independent living tasks, functional skills work, PE, art and creative writing. Parents have also been supported with suggestions and activities to help students access the sensory diet they require while stuck at home. Lots of different areas have been covered, with a focus on castles and birds.
Students have also been attending weekly zoom meetings with their tutor; a new but interesting experience for everyone. The zoom meetings have been a great way for students to have direct contact with their tutor while isolated from college and their peers. And as another way to keep in touch, students have been sending their tutors photos and videos about what they've been doing, and posting completed work back. Some students have even been getting siblings and parents involved, making it a real family occasion. Lockdown may be difficult but students and staff are adapting and managing to have fun despite it all!
---
Portland's Covid-19 Test Centre Jumps into Action
Following an update to guidance from the government before the Christmas holidays, a team of staff at Portland jumped into action to create an asymptomatic Covid-19 test centre which opened this month.
The Lateral Flow tests are used to test staff, learners and citizens who are attending college following the latest government guidance. Up to a third of individuals who test positive for COVID-19 have no symptoms at all and can therefore spread the virus unknowingly. That is why testing those without symptoms is vital, allowing the college to operate as safely as possible.
A short but rigorous trial period took place in the first week back after the Christmas break before learners returned to ensure that the implemented processes were correct and supported all involved to remain safe.
In the first three weeks of the test centre being fully operational, a total of 640 rapid tests were carried out, with just two positive results. These people were able to isolate immediately at home and will visit a local test centre to confirm their results.
One staff member who was tested positive in last week's trials talks about how easy the process was for her:
"I would say the whole process was pleasant and supportive. The test itself was just a tickle on the back of the throat with a bendy cotton bud that didn't make me gag and putting it up my nose didn't make me sneeze either. The results came quickly via text with a positive result. I was required to take a 2nd test so went on the government website and was able to book a test locally for myself and my husband within half an hour. Those results again came quickly via text the next day.
Working from home is a new thing for me but I have found the IT works really well.  The offers of support from work colleagues, friends, families, neighbours all willing to shop have been gratefully appreciated, although the offers from people wanting to foster my gorgeous cocker spaniel puppy have no chance!!
My advice is please to get a test so you have the peace of mind to know you are ok. It's the fastest way to protect your work colleagues, friends, family and local community. Luckily, I have only mild symptoms, but without the test I may not have known and may have spread it within our community."
Initially testing will be provided for all staff and learners as they return this term. After this, staff will be tested once a week on an ongoing basis. Daily contact testing is available to all who come into close contact with a positive case, for 7 days allowing them to remain at college.
Mark Dale, Portland College Principal and CEO enthuses; "I'm incredibly proud of how hard the team have worked to transform our Eastwood Suite into a robust COVID testing centre. This testing procedure is vital to us being able to provide the essential education and support to our learners, whilst doing everything possible to keep people safe and well."
---
Bridge College collaborates with LuxAI to develop QT Robot software
Bridge College is excited to announce they have a fantastic opportunity to collaborate with LuxAI to develop robotic software. QT the Robot is designed to remove barriers to learning for students with Autism and provides innovative opportunities for students to learn new skills.
In recent weeks, Bridge College took its first steps into this exciting project by integrating the QT software into the college's curriculum and implementing the QT Robot within lessons with students. Bridge College will be supporting LuxAI throughout the project with their ongoing developments to the QT Robot's built-in content and frameworks.
Jeremy Hoare, assistive technologist at Bridge college, said: "This is an incredible opportunity for our students with autism who struggle to work in a traditional classroom environment. The students have already shown that they are at ease with face-to-face contact with QT Robot because they don't perceive any social expectations, therefore removing the barriers to learning."
Progress to date
The therapy team at Bridge College have taken part in an online video training session with one of the robots' creators, Aida Nazari. The college's Assistive Technologist, Jeremy Hoare, has trained up the curriculum and support staff using the QT Robot with students.
Bridge College has now started trials with three students in one to one sessions, using the social skills curriculum built into the robot. The aim of these sessions is for students to obtain more social success in their everyday life. When social skills expand, the individual has more opportunities to interact with the environment and improve the quality of life.
The sessions have gone incredibly well with each student talking to the Robot. Students have actively engaged with the Robot and have responded well to each session. One of the support workers observed that the student they were working with was able to engage with the Robot for 20-minutes.
A Bridge College Support Worker said: "This is the longest they have been able to engage in work without support or prompting in the two years I have worked with them".
Tutors and therapists at the college will be monitoring the progress of the three students involved in this trial throughout the remainder of this academic year. They are in the early planning stages of deciding how to develop parts of the curriculum to use in student sessions with the Robot.
Working with LuxAI and seeing how the QT Robot will positively impact Bridge College's curriculum and, most importantly, the student's outcomes are fascinating for Bridge College.
---
Condover College have been making their own fun during Lockdown 3!
Students and staff at Condover College have been busy making their own fun during the third national lockdown in England.
Students on their schemes have been keeping themselves busy through arts and crafts. At the Kynaston Farm Scheme, students have created a 'Tree of Positivity' with things hung on it that make them happy. And the walls at Condover College have now been decorated with wonderful positive pieces of art by students on the Day Opportunities Programme.
The High Ridges scheme has been busy getting ready for the RSPCA 'Big Garden Bird Watch' on 29-31 January, making suet cakes for their bird feeders to encourage new birds to their garden.
Across CCL, everyone has been getting involved with Soundabout Moveabout, which involves collectively completing 600km through any form of movement, including dancing, wheeling, walking and so on. The Church View scheme have particularly been getting into their Zumba! Collectively, CCL have completed 400km so far – a great achievement!
---
Renowned British Playwright Pens New Production for Ruskin Mill Trust
Renowned British playwright Peter Oswald has written an inspirational new play especially for young people with Autism Spectrum Disorder and learning difficulties at Ruskin Mill Trust. This exciting new play will go on tour throughout the UK over 2021 and 2022, performing to outdoor audiences.
Peter Oswald is a renowned British playwright who has written for Shakespeare's Globe, the National Theatre and other leading theatre companies.
Fully immersing themselves in the project are the students at Freeman College in Sheffield, who have been learning about the story of King Arthur and eagerly planning the show's tour. Working with Peter also gave our students an insight into what it's like to be a professional writer, and they were all too keen to share their experience with us for the recent Run of the Mill issue:
"At Freeman College, we are all very excited about being a part of the Arthur project. So far, we have immersed ourselves in the stories and legends through research, improvisation, music and discussions. The day we met the writer Peter Oswald was very special, listening to his ideas for characters, the plot and exploring scenes based on the synopsis of his play. We had a chance to find out what it is like to be a professional writer and we had an opportunity to share our ideas and he got to know us too."
"I'm really looking forwards to the Arthur production, especially meeting the other students and rehearsing together."
Esther Palfreymam, Administration Manager at Freeman College said "Jay, who was already a big fan of the Arthur story, was inspired to watch documentaries, read books and watch films to gain more insights. Joe, who as an actor is interested in character portrayal, has enjoyed looking at the lives and living conditions of people during that time."
"We are all now looking forward to reading and working on Peter's finished script and meeting everyone involved in the project from the other colleges."
---
Creative minds at Trinity
Throughout last term learners at Trinity Multi-Academy Trust worked to create a short film called "Playing it Safe Online." They created this film with help from Ann Henderson from Leonard Cheshire, professional animator Sheryl Jenkins and a number of guest speakers. The intention was to create an animation that informed other young people how to stay safe when online gaming. The learners grasped this opportunity with both hands and created a wonderful stop motion animation.
---
Virtual competitions to highlight student skills
Derwen College has launched Skills Live @Derwen, a week of virtual competitions showcasing the vocational and independence skills of students with special educational needs and disabilities (SEND). Judging will take place from 1 to 5 March to coincide with National Careers Week.
Careers Week will finish off on Saturday, 6 March with the College's Virtual Spring Open Day.
The college has been excited to already hear from a number of Natspec specialist colleges from across the UK keen to sign up for the competitions which focus on skills in Horticulture, Hospitality, Performing Arts, Retail, Work Skills, Independence, Work Skills and Functional Skills.
Creating opportunities for young people with special needs to work and live as independently as possible is at the heart of all learning at Derwen College.
For 2021, the college has had to rethink the competitions around Covid-19 restrictions, and is preparing for virtual online competition. Entries will need to be submitted by 25 February to be judged by industry experts from 1 to 4 March.
The competitions are open to young people aged 16-25 years old with SEND who are currently in mainstream or specialist colleges or schools. The competitions are aimed at students working up to Entry Levels 1,2 and 3. Only two students from each organisation can participate in each competition.
Derwen College Principal Meryl Green said that the college was proud to be able to hold online Skills Live competitions for 2021.
She said: "The college has had to adapt to the times, finding innovative ways to improve opportunities for students, now more than ever. We have become used to working, teaching and learning virtually, and have already held successful virtual Open Days, graduation ceremony and teaching sessions. The virtual Skills competitions were the natural next step.
"At Derwen, we are privileged to have the facilities and industry connections to run competitions to showcase the skills demonstrated by students following vocational pathways. We are able to bring together students from a variety of schools and colleges to compete in a professional way and demonstrate their learning and employability skills.
"We are looking forward to welcoming students from schools and colleges across the UK to showcase the vocational skills they are learning in preparation for employment after college."
---
Students and staff get moving for Ramadan
Orchard Hill College students and staff continue to find innovative ways to keep their spirits up and stay connected with each other and their community during lockdown. This term they had a cross-college competition to walk enough steps to make it all the way to Mecca by Ramadan!
Students, whether attending college or learning at home, are using pedometers and apps to track their steps. Some students have linked the challenge to their work experience placements by litter picking in their local community while walking.
During week one, two college centres completed enough steps to walk 422.5 miles, or the equivalent of walking to France. Week two will see the students making it all the way to Germany. By week 12 they will have reached Mecca!
Alongside this, staff are providing an increasing range of home learning videos for all students to access, both live and recorded. These include sensory walks, circus skills, art and craft, music and movement, virtual field trips and more. The Chat Clubs also help students to keep in touch and build on their college friendships.
---
Queen Alexandra College to deliver ground breaking elite Wheelchair Basketball programme
QAC are working in collaboration with University of Worcester and The Albion Foundation to deliver a unique and ground breaking elite Wheelchair Basketball sport performance programme.
The programme is specially designed for ambitious young sports people aged 16-24 years who use a manual wheelchair. It will offer them the opportunity to develop as a wheelchair Basketball player, providing a player pathway from playing in Regional, National and International competitions.
Students will be coached by experienced and qualified Basketball Association and Wheelchair Basketball coaches. They will also train at the University of Worcester Arena; training base for GB Men's and Women's Wheelchair Basketball teams (2013-2017).
Bev Jessop, QAC Principal and Chief Executive, commented: "QAC is really pleased to be collaborating on this exciting new initiative with The Albion Foundation and University of Worcester. We look forward to the opportunities it will give young people to develop their passion for wheelchair basketball and progress as a player."
The University of Worcester is recognised as world leaders in the development of educational practice in inclusive sport and are owners of the Worcester Wolves British Basketball League (BBL) franchise. The university also has a longstanding tradition of working at local, national and international level in all forms of Basketball and Wheelchair Basketball.
The Albion Foundation is the charity of West Bromwich Albion Football Club. The Foundation has an outstanding reputation for their work in disability sport and has a well-established and successful Powerchair Football Academy with QAC.
Students will not be engaging in face to face sport delivery until advised that we can do so by the relevant governing bodies.
share this page: